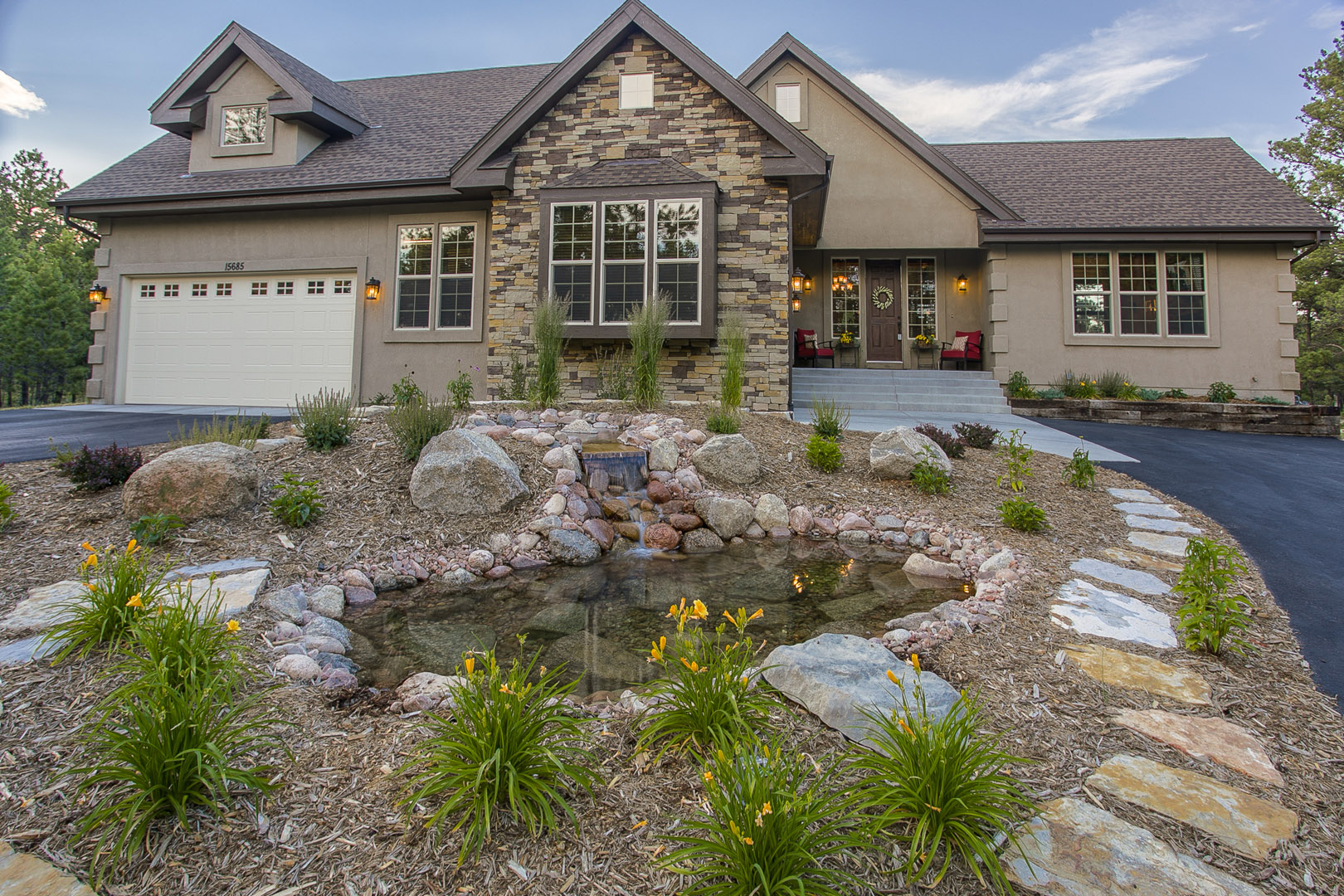 Custom home design in Colorado Springs
Building a custom or luxury home is an exciting and rewarding experience when you choose the right builder and home site. But even choosing the right homesite begins with the design of your new home. You may not have the design formalized yet, but the type and style of home you want to build is really the first thing in your mind. Everyone can envision the home of their dreams before the process even begins.
There's a story of a famous sculptor who was given the task of creating a sculpture of an animal out of a large piece of stone. As he was chiseling away his friend asked him what he was doing. He replied, "I'm trying to get the bird out." The sculptor saw what no one else could see. In the same way, it's our job at Albano Homes to bring your dream to a reality. When looking at a raw homesite, we see what many others can't see. We are here to help you see the final product, even before it begins.
Custom Home Building Process
1: The Home Build Review Phase
(approximately 1-2 hours)
Custom home questionnaire
Preliminary pricing
2: The Pre-Build Phase
(approximately 30-45 days)
Lot selection and contingent purchase contract
Soils and perc
Preliminary plans
HOA submittal
Adjusted preliminary pricing (based on homesite and soils and perc test results)
3: The Building Agreement Phase
(approximately 45-60 days)
Final plans
Septic, foundation, truss, and structural engineering
Heating calculations and supporting data
Homesite staking
HOA approval
Building agreement (includes building contract, specifications, selections, and allowances)
Septic and building permits
4: The Building Process Phase
(approximately 8-10 months)
Construction
Building schedule
Building walkthroughs
Final walkthrough
Certificate of occupancy
Questions?
Contact Us Today